Part Training Institute, Part Service Agency. Completely Digital!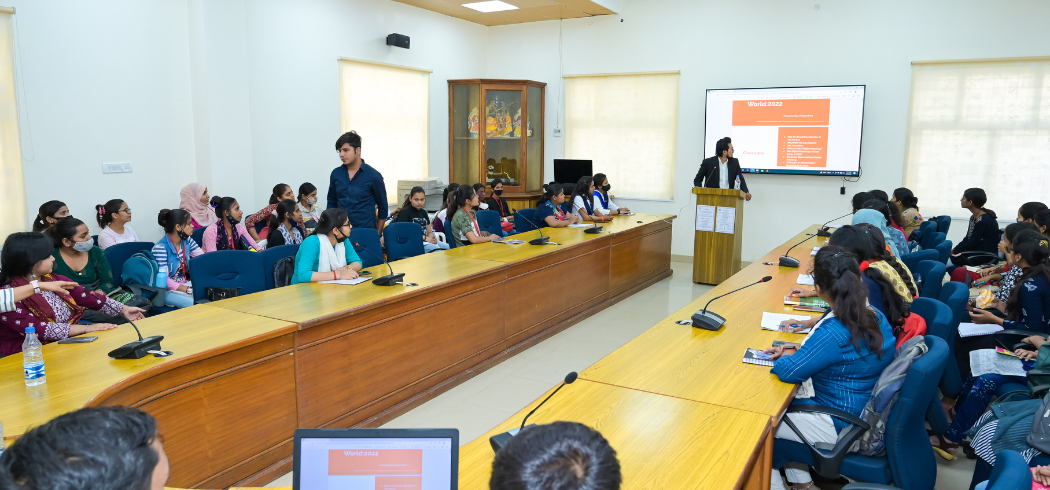 India's Leading Digital Marketing Institute & Service Agency!
Webepckers was established in 2019 with a motto to teach India with top-notch education of Digital Marketing and help businesses grow their online presence.
Institute:
Webepckers is India's leading digital marketing training institute. We are creating courses and teaching students from all over India. These courses are specially designed for students to learn these various subjects in detail, reach their goals, and pursue their dreams.
Since its inception, Webepckers has reached the pinnacle of success and is the best institute in Prayagraj. Our highly experienced faculty have provided practical knowledge to the students and changed their lives. We also collaborated with many universities and colleges in this journey and conducted seminars and workshops to reach as many students as possible.
Webepckers has become your gateway for better careers and enhancing your business systems. We believe that we will ultimately help develop our economy and increase the efficiency of our country.
Service Agency:
Over the years, we have worked with various brands from different industry verticals, giving us the expertise needed to crack open the Digital Marketing solution for every niche in the market.
Our team of strategists, thinkers, consultants, and digital marketers eat and breathe digital in their day-to-day life and know exactly what it takes to elevate a brand digitally. Each and every member of team Webpeckers has their own set of creative prowess and skillset required to excel in the field they are in charge of. Be it SEO, Social Media, Ads, Content, or Designing, their creativity and versatility are commendable.
To create the largest conglomeration of digital marketing resources and research opportunities that can benefit the global digital Industry.
To imbibe the digital culture and create more talented resources in Digital Marketing, Digital Analytics, Digital Design, and Digital Research.
To create Industry Vertical Specific Digital Marketing Programs that can benefit a more niche specialization.
To closely work with academicians who have immense interest in Digital Marketing Research to create material that benefits the industry.
To provide 360-degree Digital Marketing services to businesses across the country. To be a key player and an integral part of the client's journey to success and collaborate to strategize the perfect roadmap to meet the business & marketing goals whilst building an everlasting relationship with the client.
We believe values and ethics are the core of any service based business without which it is impossible to provide quality service. Hence at Webpeckers our faculty and every team members share the common value of our organization. These are the values that drive our daily efforts:

Transparency
Never Stop Learning
Commitment
Collaboration
Innovation
Hard Work
We believe that

better never stops
As an accomplished digital marketing institute and agency, we believe that you can achieve anything with the right mindset and motivation. Our digital marketing team stops at nothing to give you the highest quality knowledge and service. We never quit learning and improving to help you reach your goals. Let us take your career and business to the next level.
We work hard. We work together. And we have fun doing it. If you're into that, work with us!